I don't know about you, but I love cooking competition shows. I learn so much from them, and I'm also super competitive. Chopped is definitely my favorite, but I recently watched an old season of Worst Cooks in America. The competitors were tasked to make a burger that wasn't your average burger. That got my wheels spinning. I'm kind of a picky eater, but I thought I could cut out some steps by adding bacon and cheddar to the ground beef. That's how Bacon Cheddar Burgers were born.
Here's what you'll need to make these:
1 pound ground beef
4-6 slices of bacon (chopped)
Shredded cheddar cheese
Chopped onion (as much as preferred)
Pepper
Onion salt
Directions:
Add the chopped bacon and onion to your ground beef. Roll about two small handfuls of the ground beef mixture into a ball (as shown in the picture below).
Flatten the patties until they are about 1/2 inch thick. Next, add the cheddar cheese and roll the balls back up. Flatten them again.
Depending on how much cheese you add, it may fall out a little, but that's ok. When you have them flattened to the thickness you desire, lightly sprinkle onion salt on both sides. Also, add a semi-generous amount of pepper to both sides as well.
Grill or broil the burgers until they are well done. When you are finished, you'll have a burger filled with cheesy, bacony goodness. Pair it will mac-n-cheese, and you've got a wonderful meal. Trust me, it will be one of your favorite burgers to make. Oh, and if you have a man in your life, he will be hooked!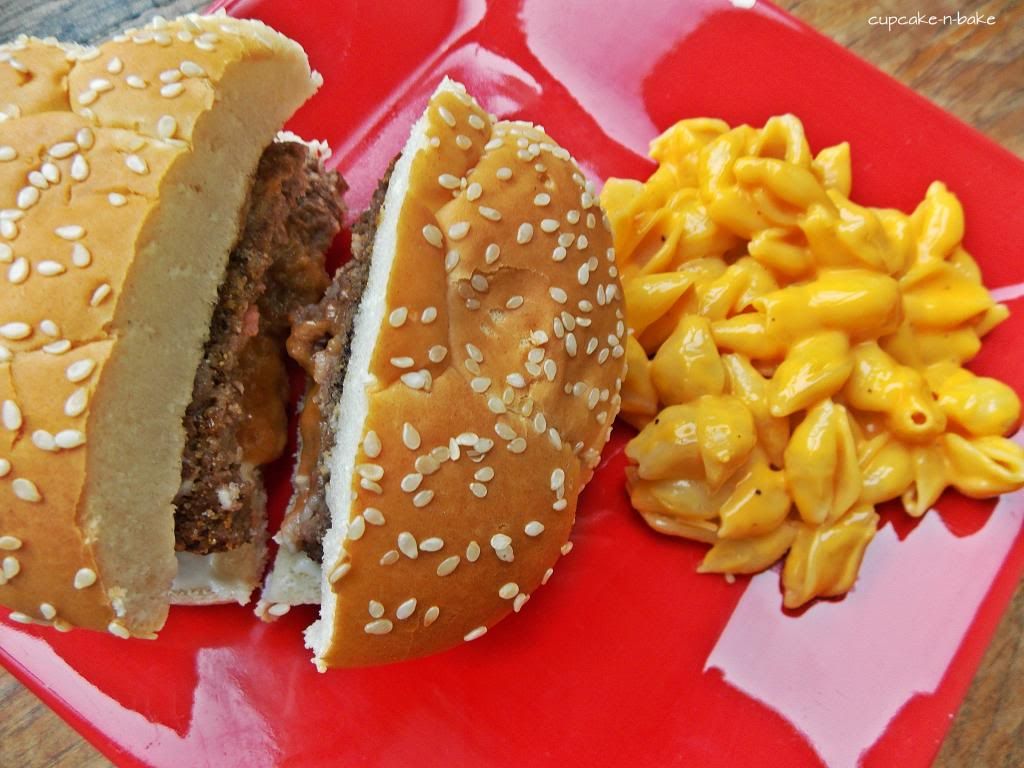 There you have it - Bacon Cheddar Burgers. You can now bring something new and exciting to burger night. I hope you and your family enjoy it!